Commercial moving is a standard service of Moving Companies Queens. Our Queens New york commercial movers are experienced and equipped to handle your upcoming office relocation. Our signature blend of speed and efficiency is intended to maximize the value of service. We do what other commercial moving companies do not; we work our very best to provide the ideal commercial moving experience for the best price.
A commercial moving company with high-quality office movers! Our commercial movers are equipped and experienced, ready to complete your office relocation.
Our Queens NY commercial moving company offers an array of office moving services for New York City businesses of all sizes and types. Packing services, preparation, assembly, padding, packaging, transport, and more are services that we offer to customers at extremely competitive prices. Call for more information about our office and commercial moving services in New York.
Professional Commercial Movers in Queens, New York
For many years Moving Companies Queens in New York has excelled in providing commercial moving, furniture installation and other services to local companies and governmental agencies of all sizes throughout New York.
Our team's top priority is to meet our client's needs to ensure an efficient and painless relocation, installation, or related services experience. Our experienced project managers, drivers, supervisors and movers work together with our local operations team to create a strategic plan and execute it according to your needs to ensure your project is completed without any headaches. Our team's expertise and experience in moving services enable us to be flexible and provide solutions quickly and effectively should any unexpected circumstances arise throughout your move.
What Makes 
Moving Companies Queens
the Best Commercial Moving Company in New York?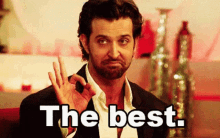 Extreme Privacy
We understand that commercial moving often requires the relocation of private or sensitive documents. Each and every one of our commercial moving professionals must sign a nondisclosure agreement to ensure our commercial clients' privacy. Our movers don't ask questions and they don't share information. 
Proper Packing and Unpacking
Your items are valuable to you, and therefore they are valuable to us. We treat your desks and other office furniture as if it were our grandmother's beautiful things. Our commercial movers are trained to use the proper padding and cushion materials to avoid any form of breakage. For moving companies, one of the main deciding factors of a consumer to engage with these local movers is whether such moving company offers insurance or if it is fully bonded or not. With this, Moving Companies Queens is the right choice as we are fully bonded and insured.
Perfect Tear-Down and Setup
As an experienced packing and storage company, item dissasembly will never be a problem. We will disassemble and reassemble your office furniture and fixtures perfectly. Before we load our trucks, one of our commercial moving team members will create a blueprint of your office space to ensure that we put everything back together precisely as is before the move. 
Flexible Move Times
We know that your business doesn't stop during a commercial move. At Moving Companies Queens, we offer flexible move times including night moves, so that your business doesn't have to miss a beat. Imagine leaving your old office at 5 pm and going to your new office (that's fully set up) the following morning. 
Punctuality
We pride ourselves on being on time for your office move. Our commercial moving team is incentivized to meet our pre-set time guidelines for moves. You can depend on Moving Companies Queens to get your Queens Commercial Move completed in the length of time we quote.
Call today for a free commercial moving quote!
Other related tags:
best commercial moving specialist | office movers | international van lines | north american van lines | commercial moving companies | corporate moving services |  office moving companies
{ "@context":"https://schema.org", "@type":"WebPage", "headline":"Best Deals Commercial Moving In Queens NY", "url":"https://movingcompaniesqueens.com/best-deals-commercial-moving-in-queens-ny/", "about":
[{"@type": "thing", "name": "cmg", "sameAs": ["https://en.wikipedia.org/wiki/Order_of_St_Michael_and_St_George","https://www.google.com/search?q=cmg&kgmid=/m/01y28x"]},{"@type": "thing", "name": "furniture", "sameAs": ["https://en.wikipedia.org/wiki/Furniture","https://www.google.com/search?q=furniture&kgmid=/m/0c_jw"]},{"@type": "thing", "name": "clients", "sameAs": ["https://en.wikipedia.org/wiki/Customer","https://www.google.com/search?q=clients&kgmid=/m/01j0mk"]},{"@type": "thing", "name": "pickfords", "sameAs": ["https://en.wikipedia.org/wiki/Pickfords","https://www.google.com/search?q=pickfords&kgmid=/m/07wr4h"]},{"@type": "thing", "name": "covid-19", "sameAs": ["https://en.wikipedia.org/wiki/COVID-19","https://www.google.com/search?q=covid-19&kgmid="]},{"@type": "thing", "name": "bishop", "sameAs": ["https://en.wikipedia.org/wiki/Bishop","https://www.google.com/search?q=bishop&kgmid=/m/01b7b"]},{"@type": "thing", "name": "vehicles", "sameAs": ["https://en.wikipedia.org/wiki/Vehicle","https://www.google.com/search?q=vehicles&kgmid=/m/0dd0xv"]},{"@type": "thing", "name": "tender", "sameAs": ["https://en.wikipedia.org/wiki/Invitation_to_tender","https://www.google.com/search?q=tender&kgmid=/m/02r0jh3"]},{"@type": "thing", "name": "knowledge", "sameAs": ["https://en.wikipedia.org/wiki/Knowledge","https://www.google.com/search?q=knowledge&kgmid=/m/01k8wb"]},{"@type": "thing", "name": "workspace", "sameAs": ["https://en.wikipedia.org/wiki/Workspace","https://www.google.com/search?q=workspace&kgmid=/m/04xr6g"]},{"@type": "thing", "name": "crate", "sameAs": ["https://en.wikipedia.org/wiki/Crate","https://www.google.com/search?q=crate&kgmid=/m/03yz3h"]},{"@type": "thing", "name": "budget", "sameAs": ["https://en.wikipedia.org/wiki/Budget","https://www.google.com/search?q=budget&kgmid=/m/02144t"]},{"@type": "thing", "name": "insurance", "sameAs": ["https://en.wikipedia.org/wiki/Insurance","https://www.google.com/search?q=insurance&kgmid=/m/03xks"]},{"@type": "thing", "name": "customers", "sameAs": ["https://en.wikipedia.org/wiki/Customer","https://www.google.com/search?q=customers&kgmid=/m/01j0mk"]},{"@type": "thing", "name": "recycling", "sameAs": ["https://en.wikipedia.org/wiki/Recycling","https://www.google.com/search?q=recycling&kgmid=/m/0j6v7"]},{"@type": "thing", "name": "experts", "sameAs": ["https://en.wikipedia.org/wiki/Expert","https://www.google.com/search?q=experts&kgmid=/m/02pkl"]},{"@type": "thing", "name": "procurement", "sameAs": ["https://en.wikipedia.org/wiki/Procurement","https://www.google.com/search?q=procurement&kgmid=/m/02pk78q"]},{"@type": "thing", "name": "contractor", "sameAs": ["https://en.wikipedia.org/wiki/Employment","https://www.google.com/search?q=contractor&kgmid=/m/01tqrk"]},{"@type": "thing", "name": "nothing", "sameAs": ["https://en.wikipedia.org/wiki/Nothing","https://www.google.com/search?q=nothing&kgmid=/m/0jh4p"]},{"@type": "thing", "name": "pride", "sameAs": ["https://en.wikipedia.org/wiki/Pride","https://www.google.com/search?q=pride&kgmid=/m/0k3f9"]},{"@type": "thing", "name": "uk", "sameAs": ["https://en.wikipedia.org/wiki/United_Kingdom","https://www.google.com/search?q=uk&kgmid=/m/07ssc"]},{"@type": "thing", "name": "london", "sameAs": ["https://en.wikipedia.org/wiki/London","https://www.google.com/search?q=london&kgmid=/m/04jpl"]},{"@type": "thing", "name": "safety", "sameAs": ["https://en.wikipedia.org/wiki/Safety","https://www.google.com/search?q=safety&kgmid=/m/01lh7h"]},{"@type": "thing", "name": "analytics", "sameAs": ["https://en.wikipedia.org/wiki/Analytics","https://www.google.com/search?q=analytics&kgmid=/m/02gcn9"]},{"@type": "thing", "name": "experience", "sameAs": ["https://en.wikipedia.org/wiki/Experience","https://www.google.com/search?q=experience&kgmid=/m/01rhgl"]}],
"mentions":
[{"@type": "thing", "name": "waste disposal", "sameAs": ["https://en.wikipedia.org/wiki/Waste_management","https://www.google.com/search?q=waste+disposal&kgmid=/m/01dx90"]},{"@type": "thing", "name": "recycled", "sameAs": ["https://en.wikipedia.org/wiki/Recycling","https://www.google.com/search?q=recycled&kgmid=/m/0j6v7"]},{"@type": "thing", "name": "weightmans", "sameAs": ["https://en.wikipedia.org/wiki/Weightmans","https://www.google.com/search?q=weightmans&kgmid=/m/012zdq4_"]},{"@type": "thing", "name": "waste", "sameAs": ["https://en.wikipedia.org/wiki/Waste","https://www.google.com/search?q=waste&kgmid=/m/01fnck"]},{"@type": "thing", "name": "procurement", "sameAs": ["https://en.wikipedia.org/wiki/Procurement","https://www.google.com/search?q=procurement&kgmid=/m/02pk78q"]},{"@type": "thing", "name": "health and safety", "sameAs": ["https://en.wikipedia.org/wiki/Occupational_safety_and_health","https://www.google.com/search?q=health+and+safety&kgmid=/m/04j9sc1"]},{"@type": "thing", "name": "audited", "sameAs": ["https://en.wikipedia.org/wiki/Audit","https://www.google.com/search?q=audited&kgmid=/m/01gr0x"]},{"@type": "thing", "name": "ppe", "sameAs": ["https://en.wikipedia.org/wiki/Personal_protective_equipment","https://www.google.com/search?q=ppe&kgmid=/m/0ffjr"]},{"@type": "thing", "name": "safety", "sameAs": ["https://en.wikipedia.org/wiki/Safety","https://www.google.com/search?q=safety&kgmid=/m/01lh7h"]},{"@type": "thing", "name": "risk", "sameAs": ["https://en.wikipedia.org/wiki/Risk","https://www.google.com/search?q=risk&kgmid=/m/06d5f"]},{"@type": "thing", "name": "infrastructure", "sameAs": ["https://en.wikipedia.org/wiki/Infrastructure","https://www.google.com/search?q=infrastructure&kgmid=/m/017kvv"]},{"@type": "thing", "name": "recycling", "sameAs": ["https://en.wikipedia.org/wiki/Recycling","https://www.google.com/search?q=recycling&kgmid=/m/0j6v7"]},{"@type": "thing", "name": "experience", "sameAs": ["https://en.wikipedia.org/wiki/Experience","https://www.google.com/search?q=experience&kgmid=/m/01rhgl"]},{"@type": "thing", "name": "experts", "sameAs": ["https://en.wikipedia.org/wiki/Expert","https://www.google.com/search?q=experts&kgmid=/m/02pkl"]},{"@type": "thing", "name": "museum", "sameAs": ["https://en.wikipedia.org/wiki/Museum","https://www.google.com/search?q=museum&kgmid=/m/09cmq"]},{"@type": "thing", "name": "health", "sameAs": ["https://en.wikipedia.org/wiki/Health","https://www.google.com/search?q=health&kgmid=/m/0kt51"]},{"@type": "thing", "name": "covid-19 virus", "sameAs": ["https://en.wikipedia.org/wiki/COVID-19","https://www.google.com/search?q=covid-19+virus&kgmid="]},{"@type": "thing", "name": "nhs", "sameAs": ["https://en.wikipedia.org/wiki/National_Health_Service","https://www.google.com/search?q=nhs&kgmid=/m/047gmkt"]},{"@type": "thing", "name": "best practice", "sameAs": ["https://en.wikipedia.org/wiki/Best_practice","https://www.google.com/search?q=best+practice&kgmid=/m/03dbq0"]},{"@type": "thing", "name": "washing of hands", "sameAs": ["https://en.wikipedia.org/wiki/Hand_washing","https://www.google.com/search?q=washing+of+hands&kgmid=/m/027bsc"]},{"@type": "thing", "name": "project management", "sameAs": ["https://en.wikipedia.org/wiki/Project_management","https://www.google.com/search?q=project+management&kgmid=/m/027fvg_"]},{"@type": "thing", "name": "library", "sameAs": ["https://en.wikipedia.org/wiki/Library","https://www.google.com/search?q=library&kgmid=/m/04h8h"]},{"@type": "thing", "name": "landfill", "sameAs": ["https://en.wikipedia.org/wiki/Landfill","https://www.google.com/search?q=landfill&kgmid=/m/01dz_r"]},{"@type": "thing", "name": "laboratories", "sameAs": ["https://en.wikipedia.org/wiki/Laboratory","https://www.google.com/search?q=laboratories&kgmid=/m/017clw"]},{"@type": "thing", "name": "self-store", "sameAs": ["https://en.wikipedia.org/wiki/Self_storage","https://www.google.com/search?q=self-store&kgmid=/m/07xn3v"]}] }