Most people often feel a little anxious and stressed out on moving day. That is perfectly normal because moving is considered one of the harder things to deal with in life. The average individuals move once every five years. You may have come across some horror stories from people you know. The secret to avoiding a bad experience is to hire the right local movers that will best suit your moving needs.
Below are the Top 3 Things to Do for Your Upcoming Moving day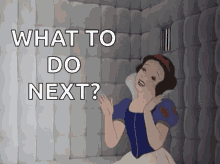 1. Go through hiring a moving company by doing as much research as you can before moving day arrives. You mainly expect to find a solid, efficient crew that arrives at your door on moving day in a reliable and reputable moving company. Do your research about your local movers by visiting the Better Business Bureau. There you will find information about local movers that specialize in your specific needs. Whether you need piano movers or furniture movers, the BBB will aid you in your search. They will let you know if your local movers are an accredited business. If you live in a big city, you would want to narrow your search to local movers to lower your overall drive time distance and aid with the total moving price.
2. Gather packing supplies that you will need for your move. Moving supplies consist of; all different sized moving boxes, moving tape, bubble wrap, shrink wrap, newspaper, markers, and labels. You can look into your local supermarket or warehouses to obtain free moving boxes. You can also purchase moving supplies in bulk from your local moving company to lower your overall moving cost.
3. Now that you have obtained your moving supplies, you should start packing your belongings about a day or 2 (depending on the number of things that need packing) before your moving day. Begin with packing the items you do not use daily. When you are packing, be sure that your fragile items are marked correctly to avoid any damage. Use your markers and labels to mark each moving box accordingly. This will speed along the moving process and the unpacking process, so your overall moving price will be lowered when your house movers arrive.
Today, being among the final days before the arrival of your move, you should start going through your moving inventory list. Now is the time to start packing the items that you do use daily. Set aside items that you will need the right way. You will need driving directions, phone chargers, a wallet, and bathroom supplies.
The moving company will want to receive payment before, and after (down payments) your move is completed, and you do not want to allow the hourly rate to be higher than it needs to be. Start planning before the moving day, and your stress level will be under control. It is all in the planning process. Follow these 3 Things to do today for your upcoming move to allow your progress to flow with fewer problems.
For more information about Moving Companies Queens services, call us at 718-313-0552
{ "@context":"https://schema.org", "@type":"WebPage", "headline":"3 Ultimate Things You Need On Moving Day", "url":"https://movingcompaniesqueens.com/3-ultimate-things-you-need-on-moving-day/", "about":
[{"@type": "thing", "name": "…", "sameAs": ["https://en.wikipedia.org/wiki/Ellipsis","https://www.google.com/search?q=…&kgmid=/m/02m59"]},{"@type": "thing", "name": "furniture", "sameAs": ["https://en.wikipedia.org/wiki/Furniture","https://www.google.com/search?q=furniture&kgmid=/m/0c_jw"]},{"@type": "thing", "name": "bag", "sameAs": ["https://en.wikipedia.org/wiki/Bag","https://www.google.com/search?q=bag&kgmid=/m/0n5v01m"]},{"@type": "thing", "name": "phone", "sameAs": ["https://en.wikipedia.org/wiki/Telephone","https://www.google.com/search?q=phone&kgmid=/m/07cx4"]},{"@type": "thing", "name": "pets", "sameAs": ["https://en.wikipedia.org/wiki/Pet","https://www.google.com/search?q=pets&kgmid=/m/068hy"]},{"@type": "thing", "name": "bit", "sameAs": ["https://en.wikipedia.org/wiki/Bit","https://www.google.com/search?q=bit&kgmid=/m/0159t"]},{"@type": "thing", "name": "truck", "sameAs": ["https://en.wikipedia.org/wiki/Truck","https://www.google.com/search?q=truck&kgmid=/m/07r04"]},{"@type": "thing", "name": "nothing", "sameAs": ["https://en.wikipedia.org/wiki/Nothing","https://www.google.com/search?q=nothing&kgmid=/m/0jh4p"]},{"@type": "thing", "name": "clothes", "sameAs": ["https://en.wikipedia.org/wiki/Clothing","https://www.google.com/search?q=clothes&kgmid=/m/09j2d"]},{"@type": "thing", "name": "bedding", "sameAs": ["https://en.wikipedia.org/wiki/Bedding","https://www.google.com/search?q=bedding&kgmid=/m/03mcr3"]},{"@type": "thing", "name": "london", "sameAs": ["https://en.wikipedia.org/wiki/London","https://www.google.com/search?q=london&kgmid=/m/04jpl"]},{"@type": "thing", "name": "property", "sameAs": ["https://en.wikipedia.org/wiki/Property","https://www.google.com/search?q=property&kgmid=/m/05wrt"]},{"@type": "thing", "name": "lorry", "sameAs": ["https://en.wikipedia.org/wiki/Truck","https://www.google.com/search?q=lorry&kgmid=/m/07r04"]},{"@type": "thing", "name": "box", "sameAs": ["https://en.wikipedia.org/wiki/Box","https://www.google.com/search?q=box&kgmid=/m/025dyy"]},{"@type": "thing", "name": "freezer", "sameAs": ["https://en.wikipedia.org/wiki/Refrigerator","https://www.google.com/search?q=freezer&kgmid=/m/040b_t"]},{"@type": "thing", "name": "fridge", "sameAs": ["https://en.wikipedia.org/wiki/Refrigerator","https://www.google.com/search?q=fridge&kgmid=/m/040b_t"]},{"@type": "thing", "name": "cash", "sameAs": ["https://en.wikipedia.org/wiki/Cash","https://www.google.com/search?q=cash&kgmid=/m/0fd6q"]},{"@type": "thing", "name": "floor plan", "sameAs": ["https://en.wikipedia.org/wiki/Floor_plan","https://www.google.com/search?q=floor+plan&kgmid=/m/04v_16"]},{"@type": "thing", "name": "estate agent", "sameAs": ["https://en.wikipedia.org/wiki/Estate_agent","https://www.google.com/search?q=estate+agent&kgmid=/m/02dzpr"]},{"@type": "thing", "name": "inventory", "sameAs": ["https://en.wikipedia.org/wiki/Inventory","https://www.google.com/search?q=inventory&kgmid=/m/018y_6"]},{"@type": "thing", "name": "utilities", "sameAs": ["https://en.wikipedia.org/wiki/Public_utility","https://www.google.com/search?q=utilities&kgmid=/m/016znt"]},{"@type": "thing", "name": "food", "sameAs": ["https://en.wikipedia.org/wiki/Food","https://www.google.com/search?q=food&kgmid=/m/02wbm"]},{"@type": "thing", "name": "gas", "sameAs": ["https://en.wikipedia.org/wiki/Gas","https://www.google.com/search?q=gas&kgmid=/m/037xy"]},{"@type": "thing", "name": "curtains", "sameAs": ["https://en.wikipedia.org/wiki/Curtain","https://www.google.com/search?q=curtains&kgmid=/m/03rszm"]},{"@type": "thing", "name": "uk", "sameAs": ["https://en.wikipedia.org/wiki/United_Kingdom","https://www.google.com/search?q=uk&kgmid=/m/07ssc"]},{"@type": "thing", "name": "insurance", "sameAs": ["https://en.wikipedia.org/wiki/Insurance","https://www.google.com/search?q=insurance&kgmid=/m/03xks"]}],
"mentions":
[{"@type": "thing", "name": "house price", "sameAs": ["https://en.wikipedia.org/wiki/Real_estate_appraisal","https://www.google.com/search?q=house+price&kgmid=/m/03kbk6"]},{"@type": "thing", "name": "bathroom", "sameAs": ["https://en.wikipedia.org/wiki/Bathroom","https://www.google.com/search?q=bathroom&kgmid=/m/092zvx"]},{"@type": "thing", "name": "valuation", "sameAs": ["https://en.wikipedia.org/wiki/Real_estate_appraisal","https://www.google.com/search?q=valuation&kgmid=/m/03kbk6"]},{"@type": "thing", "name": "estate agent", "sameAs": ["https://en.wikipedia.org/wiki/Estate_agent","https://www.google.com/search?q=estate+agent&kgmid=/m/02dzpr"]},{"@type": "thing", "name": "loans", "sameAs": ["https://en.wikipedia.org/wiki/Loan","https://www.google.com/search?q=loans&kgmid=/m/02p69cj"]},{"@type": "thing", "name": "mortgages", "sameAs": ["https://en.wikipedia.org/wiki/Mortgage_loan","https://www.google.com/search?q=mortgages&kgmid=/m/0273t5w"]},{"@type": "thing", "name": "debits", "sameAs": ["https://en.wikipedia.org/wiki/Debit_card","https://www.google.com/search?q=debits&kgmid=/m/02h5d"]},{"@type": "thing", "name": "credit", "sameAs": ["https://en.wikipedia.org/wiki/Credit","https://www.google.com/search?q=credit&kgmid=/m/05p8s2"]},{"@type": "thing", "name": "credit card", "sameAs": ["https://en.wikipedia.org/wiki/Credit_card","https://www.google.com/search?q=credit+card&kgmid=/m/0d7pp"]},{"@type": "thing", "name": "fridge", "sameAs": ["https://en.wikipedia.org/wiki/Refrigerator","https://www.google.com/search?q=fridge&kgmid=/m/040b_t"]},{"@type": "thing", "name": "rental", "sameAs": ["https://en.wikipedia.org/wiki/Renting","https://www.google.com/search?q=rental&kgmid=/m/01y857"]},{"@type": "thing", "name": "banking", "sameAs": ["https://en.wikipedia.org/wiki/Bank","https://www.google.com/search?q=banking&kgmid=/m/017ql"]},{"@type": "thing", "name": "transportation", "sameAs": ["https://en.wikipedia.org/wiki/Transport","https://www.google.com/search?q=transportation&kgmid=/m/07bsy"]},{"@type": "thing", "name": "direct debits", "sameAs": ["https://en.wikipedia.org/wiki/Direct_debit","https://www.google.com/search?q=direct+debits&kgmid=/m/07qvs_"]},{"@type": "thing", "name": "price", "sameAs": ["https://en.wikipedia.org/wiki/Price","https://www.google.com/search?q=price&kgmid=/m/01d_1l"]},{"@type": "thing", "name": "handymen", "sameAs": ["https://en.wikipedia.org/wiki/Handyman","https://www.google.com/search?q=handymen&kgmid=/m/091_9x"]},{"@type": "thing", "name": "vet", "sameAs": ["https://en.wikipedia.org/wiki/Vocational_education","https://www.google.com/search?q=vet&kgmid=/m/0119zcg4"]},{"@type": "thing", "name": "bedrooms", "sameAs": ["https://en.wikipedia.org/wiki/Bedroom","https://www.google.com/search?q=bedrooms&kgmid=/m/02q5x15"]},{"@type": "thing", "name": "bank", "sameAs": ["https://en.wikipedia.org/wiki/Bank","https://www.google.com/search?q=bank&kgmid=/m/017ql"]},{"@type": "thing", "name": "html", "sameAs": ["https://en.wikipedia.org/wiki/HTML","https://www.google.com/search?q=html&kgmid=/m/03g20"]},{"@type": "thing", "name": "landlord", "sameAs": ["https://en.wikipedia.org/wiki/Landlord","https://www.google.com/search?q=landlord&kgmid=/m/02mx_6"]},{"@type": "thing", "name": "bricks and mortar", "sameAs": ["https://en.wikipedia.org/wiki/Brick_and_mortar","https://www.google.com/search?q=bricks+and+mortar&kgmid=/m/06xwpm"]}] }