Many are the times; people lack knowledge of the best ways to load a moving truck. You are running short of space, and you do not want to have a second and third trip in the entire moving session. This problem is felt when people have no prior knowledge about loading. Here are things you should do to save on space and with zero damages;
Load Large Items First in Moving Truck
Large items in the house are probably the heaviest. These include furniture such as sofas and entertainment units, fridge, drying machine, and washers. The refrigerator should be defrosted about two or three days before the moving day. Pack these items at the front of the truck. Remember you need to load from the floor to the truck's ceiling, with the most massive being at the bottom. After the first layer, use straps to hold those items into position before loading the next layer.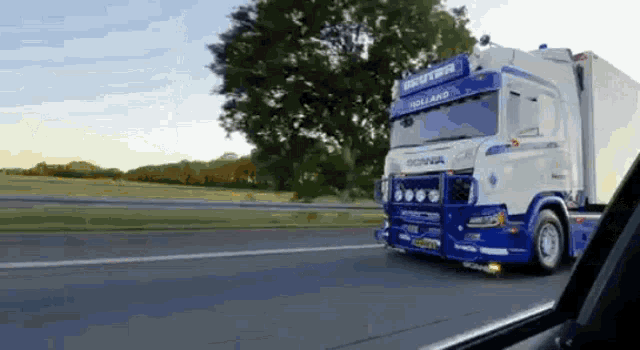 Distribute Weight
Weight distribution is critical for easy and safe transportation. With the heaviest items at the front of the truck, the lighter items should appear at the truck's back, which is the point closest to the door. If heavy objects are placed at the truck's end, they will drag behind on the road, not a safe mode. Other heavy materials should be placed along the walls, leaving enough space for the lighter boxes in the middle. However, ensure you put them in their upright position for those with a standard positioning mode such as fridges. Sofas would be placed in a vertical position but remember to strap them up.
Loading Fragile Material
Pictures and mirrors are a treasure for your home and are the most delicate items. They should be placed between mattresses for the provision of a cushion. Photos could be wrapped between sofa cushions or pillows. Blankets could also be used to cushion those delicate and fragile materials. You should then use padding paper and tape them to avoid any dust from invading the blankets. Any item with drawers such as dressers and desks should be placed against the mattress again to provide a cushion and support the drawer incase they opened along the way. 
Disassemble Furniture
Bed and tables should be disassembled to help save on space. If they cannot be disassembled, place boxes under them so you do not lose that precious space. 
Load Shelves
Bookshelves, if left empty, will be losing a lot of precious space. It would be best if you loaded them with books or other small boxes.
Irregular Items
Items such as grills should be placed at the front of the truck. Their lightweight is also a thing qualifying to be placed as the last ones. 
{ "@context":"https://schema.org", "@type":"WebPage", "headline":"6 Tips On Loading A Moving Truck Rental", "url":"https://movingcompaniesqueens.com/6-tips-on-loading-a-moving-truck-rental/", "about":
[{"@type": "thing", "name": "truck", "sameAs": ["https://en.wikipedia.org/wiki/Truck","https://www.google.com/search?q=truck&kgmid=/m/07r04"]},{"@type": "thing", "name": "van", "sameAs": ["https://en.wikipedia.org/wiki/Van","https://www.google.com/search?q=van&kgmid=/m/0h2r6"]},{"@type": "thing", "name": "rental", "sameAs": ["https://en.wikipedia.org/wiki/Renting","https://www.google.com/search?q=rental&kgmid=/m/01y857"]},{"@type": "thing", "name": "u-haul", "sameAs": ["https://en.wikipedia.org/wiki/U-Haul","https://www.google.com/search?q=u-haul&kgmid=/m/054tqv"]},{"@type": "thing", "name": "furniture", "sameAs": ["https://en.wikipedia.org/wiki/Furniture","https://www.google.com/search?q=furniture&kgmid=/m/0c_jw"]},{"@type": "thing", "name": "penske", "sameAs": ["https://en.wikipedia.org/wiki/Team_Penske","https://www.google.com/search?q=penske&kgmid=/m/073mq9"]},{"@type": "thing", "name": "budget", "sameAs": ["https://en.wikipedia.org/wiki/Budget","https://www.google.com/search?q=budget&kgmid=/m/02144t"]},{"@type": "thing", "name": "customer", "sameAs": ["https://en.wikipedia.org/wiki/Customer","https://www.google.com/search?q=customer&kgmid=/m/01j0mk"]},{"@type": "thing", "name": "luton", "sameAs": ["https://en.wikipedia.org/wiki/Luton","https://www.google.com/search?q=luton&kgmid=/m/0fg6k"]},{"@type": "thing", "name": "vehicle", "sameAs": ["https://en.wikipedia.org/wiki/Vehicle","https://www.google.com/search?q=vehicle&kgmid=/m/0dd0xv"]},{"@type": "thing", "name": "towing", "sameAs": ["https://en.wikipedia.org/wiki/Towing","https://www.google.com/search?q=towing&kgmid=/m/012815s3"]},{"@type": "thing", "name": "cab", "sameAs": ["https://en.wikipedia.org/wiki/Truck","https://www.google.com/search?q=cab&kgmid=/m/07r04"]},{"@type": "thing", "name": "cargo van", "sameAs": ["https://en.wikipedia.org/wiki/Van","https://www.google.com/search?q=cargo+van&kgmid=/m/0h2r6"]},{"@type": "thing", "name": "weight", "sameAs": ["https://en.wikipedia.org/wiki/Weight","https://www.google.com/search?q=weight&kgmid=/m/085x_"]},{"@type": "thing", "name": "fee", "sameAs": ["https://en.wikipedia.org/wiki/Fee","https://www.google.com/search?q=fee&kgmid=/m/03fk6m"]},{"@type": "thing", "name": "insurance", "sameAs": ["https://en.wikipedia.org/wiki/Insurance","https://www.google.com/search?q=insurance&kgmid=/m/03xks"]},{"@type": "thing", "name": "volume", "sameAs": ["https://en.wikipedia.org/wiki/Volume","https://www.google.com/search?q=volume&kgmid=/m/07zn0"]},{"@type": "thing", "name": "chassis", "sameAs": ["https://en.wikipedia.org/wiki/Chassis","https://www.google.com/search?q=chassis&kgmid=/m/01911n"]},{"@type": "thing", "name": "inch", "sameAs": ["https://en.wikipedia.org/wiki/Inch","https://www.google.com/search?q=inch&kgmid=/m/03th6"]},{"@type": "thing", "name": "cargo", "sameAs": ["https://en.wikipedia.org/wiki/Cargo","https://www.google.com/search?q=cargo&kgmid=/m/023cbk"]},{"@type": "thing", "name": "box trucks", "sameAs": ["https://en.wikipedia.org/wiki/Box_truck","https://www.google.com/search?q=box+trucks&kgmid=/m/0b6xj6"]}],
"mentions":
[{"@type": "thing", "name": "luton vans", "sameAs": ["https://en.wikipedia.org/wiki/Box_truck","https://www.google.com/search?q=luton+vans&kgmid=/m/0b6xj6"]},{"@type": "thing", "name": "gmc savana", "sameAs": ["https://en.wikipedia.org/wiki/Chevrolet_Express","https://www.google.com/search?q=gmc+savana&kgmid=/m/03bx1g5"]},{"@type": "thing", "name": "luton body", "sameAs": ["https://en.wikipedia.org/wiki/Box_truck","https://www.google.com/search?q=luton+body&kgmid=/m/0b6xj6"]},{"@type": "thing", "name": "cube van", "sameAs": ["https://en.wikipedia.org/wiki/Box_truck","https://www.google.com/search?q=cube+van&kgmid=/m/0b6xj6"]},{"@type": "thing", "name": "econoline", "sameAs": ["https://en.wikipedia.org/wiki/Ford_E-Series","https://www.google.com/search?q=econoline&kgmid=/m/010hpxvs"]},{"@type": "thing", "name": "cube truck", "sameAs": ["https://en.wikipedia.org/wiki/Box_truck","https://www.google.com/search?q=cube+truck&kgmid=/m/0b6xj6"]},{"@type": "thing", "name": "box truck", "sameAs": ["https://en.wikipedia.org/wiki/Box_truck","https://www.google.com/search?q=box+truck&kgmid=/m/0b6xj6"]},{"@type": "thing", "name": "chevrolet express", "sameAs": ["https://en.wikipedia.org/wiki/Chevrolet_Express","https://www.google.com/search?q=chevrolet+express&kgmid=/m/03bx1g5"]},{"@type": "thing", "name": "identification", "sameAs": ["https://en.wikipedia.org/wiki/Identity_document","https://www.google.com/search?q=identification&kgmid=/m/01_v7j"]},{"@type": "thing", "name": "credit card", "sameAs": ["https://en.wikipedia.org/wiki/Credit_card","https://www.google.com/search?q=credit+card&kgmid=/m/0d7pp"]},{"@type": "thing", "name": "credit", "sameAs": ["https://en.wikipedia.org/wiki/Credit_card","https://www.google.com/search?q=credit&kgmid=/m/0d7pp"]},{"@type": "thing", "name": "credit/debit card", "sameAs": ["https://en.wikipedia.org/wiki/Credit_card","https://www.google.com/search?q=credit/debit+card&kgmid=/m/0d7pp"]},{"@type": "thing", "name": "bedford", "sameAs": ["https://en.wikipedia.org/wiki/Bedford_Vehicles","https://www.google.com/search?q=bedford&kgmid=/m/07qw5l"]},{"@type": "thing", "name": "van", "sameAs": ["https://en.wikipedia.org/wiki/Van","https://www.google.com/search?q=van&kgmid=/m/0h2r6"]},{"@type": "thing", "name": "damage waivers", "sameAs": ["https://en.wikipedia.org/wiki/Damage_waiver","https://www.google.com/search?q=damage+waivers&kgmid=/m/0d46jb"]},{"@type": "thing", "name": "dodge", "sameAs": ["https://en.wikipedia.org/wiki/Dodge","https://www.google.com/search?q=dodge&kgmid=/m/0bs_x"]},{"@type": "thing", "name": "ford e-series", "sameAs": ["https://en.wikipedia.org/wiki/Ford_E-Series","https://www.google.com/search?q=ford+e-series&kgmid=/m/010hpxvs"]},{"@type": "thing", "name": "cabin", "sameAs": ["https://en.wikipedia.org/wiki/Truck","https://www.google.com/search?q=cabin&kgmid=/m/07r04"]},{"@type": "thing", "name": "rental agreement", "sameAs": ["https://en.wikipedia.org/wiki/Rental_agreement","https://www.google.com/search?q=rental+agreement&kgmid="]},{"@type": "thing", "name": "cab", "sameAs": ["https://en.wikipedia.org/wiki/Truck","https://www.google.com/search?q=cab&kgmid=/m/07r04"]},{"@type": "thing", "name": "mitsubishi fuso truck of america, inc.", "sameAs": ["https://en.wikipedia.org/wiki/Fuso_Trucks_America","https://www.google.com/search?q=mitsubishi+fuso+truck+of+america,+inc.&kgmid=/m/09v50cr"]},{"@type": "thing", "name": "debit", "sameAs": ["https://en.wikipedia.org/wiki/Debit_card","https://www.google.com/search?q=debit&kgmid=/m/02h5d"]},{"@type": "thing", "name": "cargo", "sameAs": ["https://en.wikipedia.org/wiki/Cargo","https://www.google.com/search?q=cargo&kgmid=/m/023cbk"]},{"@type": "thing", "name": "renter", "sameAs": ["https://en.wikipedia.org/wiki/Renting","https://www.google.com/search?q=renter&kgmid=/m/01y857"]},{"@type": "thing", "name": "waggons", "sameAs": ["https://en.wikipedia.org/wiki/Station_wagon","https://www.google.com/search?q=waggons&kgmid=/m/016gvg"]}] }
Related tags:
moving truck rental queens | truck rentals | barn truck rental | car rentals | moving truck rentals | moving supplies